Transit
MORE WAYS TO GET AROUND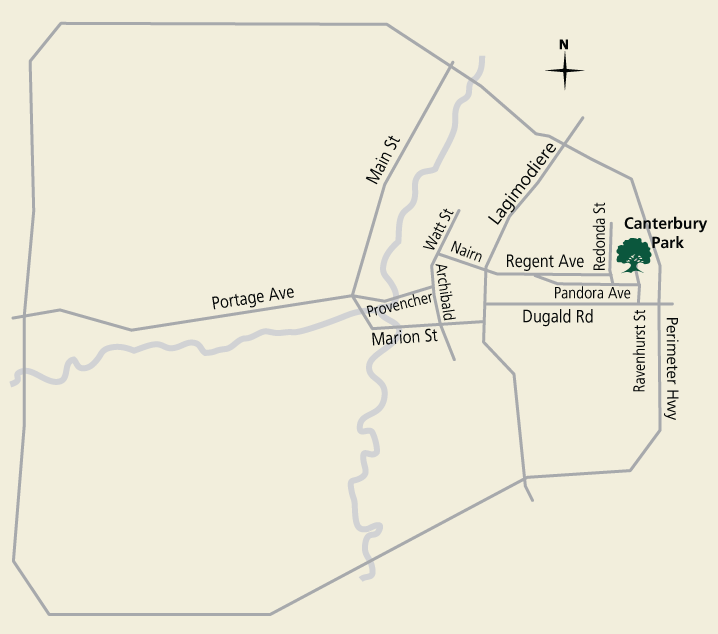 By car
This growing community is easily accessible off Dugald Road and Ravenhurst Street. The Ravenhurst extension provides a significant improvement to traffic flow between Canterbury Park and south/southwest and northeast Winnipeg neighbourhoods as well as downtown. In 2009, the intersection of Dugald and Ravenhurst will be upgraded and traffic signals installed to ensure safer and convenient access to and from Canterbury Park.
One of the key advantages Canterbury Park homeowners enjoy is the easy access to the bounty of parks and green space outside the city limits. By choosing to live in this "gateway to getaway", you'll also cut your travel time to your weekend or vacation retreat east of Winnipeg.
By bus
Bus service is a snap from major stops on Ravenhurst (North & South) and Kildare (East & West). www.winnipegtransit.com
Click here for the City of Winnipeg transit system map.